Scholarship Awards Program
The Lupus Foundation of Southern Arizona Limited Scholarship Program offers Lupus patients or those financially impacted by Lupus to continue a higher level of education. LFSA is offering annual scholarship awards to those candidates who qualify.
For more information and details on qualification requirements, please read the Program Guidelines by clicking on the link below.
Documents
You will need the documents below to complete your scholarship application. Each documents contains detailed instructions. Once completed, you can submit your scanned or photographed forms or send us your questions using the form below.
Scholarship Award Program guidelines
Scholarship Award Program application form
Release of Information Form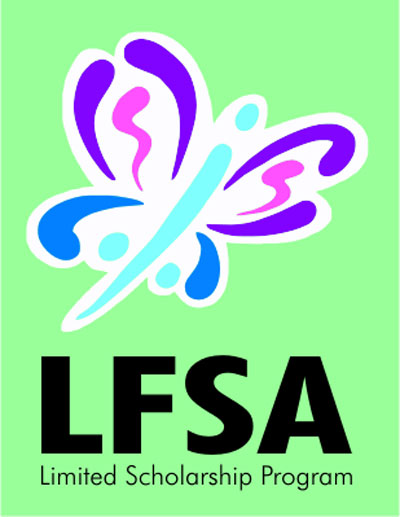 This semester has been really intense. It has definitely been a challenge keeping up with school while also tracking doctor's appointments and undergoing medical treatments for Lupus. Not being able to work full-time to support myself has been extremely alarming, which is why I am so grateful to have been selected for this scholarship. To me it's important to learn something new every day. Thank you all for supporting me and I am still looking forward to meeting everyone in person!
Melissa Watts
2017 LFSA Scholarship recipient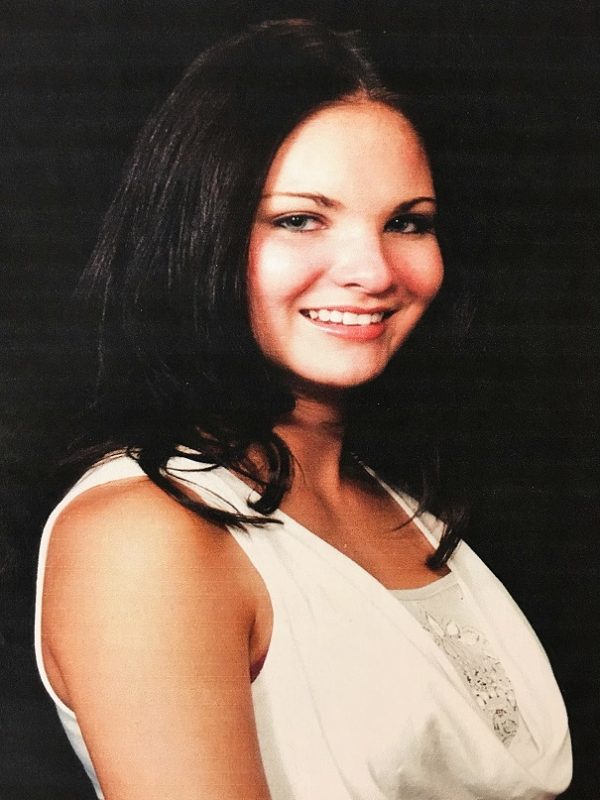 I want to start off by thanking the Lupus Foundation of Southern Arizona. Your mission has given me and many others the opportunity to pursue our educational goals without financial burden. This coming Fall I will begin my first semester of Dental Hygiene school. It has been my dream since I was a child to pursue a career in the dental field. As you can imagine, wanting to continue your education isn't always financially obtainable. On top of managing my Lupus and working full time it often worried me that I would not be financially fit to complete my program in its entirety. The LFSA scholarship has been a true blessing in my life considering some days are not as easy as others. With the support of my family and friends I plan to dedicate my time to achieving my goal of being a registered dental hygienist. Once again, I want to thank the LFSA for giving me the opportunity to reach my full potential.
Katherine Martin
2017 LFSA Scholarship recipient
This past fall I began my first year of college with a major in art education. I was taking many classes and working hard, but was interrupted when I became ill in the spring. After missing a month of school and being hospitalized for three days, I was diagnosed with Lupus. While the diagnosis and beginning multiple medications was difficult, I was determined to return to school and finish my semester. During the summer I was planning on working full time in order to pay for my next semester of college, but was unable to due to my Lupus. Discovering the Lupus Foundation of Southern Arizona has been a huge blessing in my life. Through this scholarship, the financial burden to somehow pay for both college and hospital bills had been greatly lightened. Through the support of LFSA, family, and friends, I have also felt less alone in this battle and found community. I look forward to returning to school this fall to follow my dreams of bringing an arts education to children of all ages.
Samantha Jones
2016 LFSA Scholarship recipient
Thank you for granting me financial support as I continue my studies at the University of Arizona. I will use this scholarship towards good use as I pursue my education in one of the medical fields. By awarding me with the (LFSA) scholarship, I will continue to strive and pursue every student's dream, which is a degree. Thank you for your financial generosity.
Carolina Hoyos
2016 LFSA Scholarship recipient
I have had the goal since I was in preschool of changing the world and helping as many people as possible. The best way to do that, I decided, was to become a nurse. When I started having health problems and throughout the time it took to get a diagnosis, I started to wonder if it would be possible to achieve that goal. I couldn't work full time, attend school full time, achieve the necessary grades for passing, and take care of my health. This scholarship is such a blessing because it takes some of the stress off of figuring out how to pay for school, freeing up time for me to focus on excelling in my classes and becoming the best nurse I can be, while still taking care of myself.
Alexandria Davis
2016 LFSA Scholarship recipient
In 2012 I went through a divorce, and realized that my financial status drastically changed. I had lost my ability to rely on my husband for half of my income and had to develop a plan for more self-reliance. In my divorce I lost my home, going from a house to my first apartment.
I decided to go back to school for a nursing degree. However, I had not been in school for 30 years which made starting more challenging. This drastically changed my life which made me find ways to juggle work with school. Nursing is my passion, but it is financially taxing, stressful and on top of everything else I constantly have to be aware of my health. Being on my own, I can no longer suffer set-backs.
This scholarship will make my finances easier, relieve the stress of trying to cover my cost of living on top of tuition. Beyond the funding, the Lupus foundation's support has given me a sense that I am no longer alone. This will help me contribute to my community by allowing me to finish nursing school, help others, and follow my lifelong dream.
Patricia Kline
2016 LFSA Scholarship recipient
Lupus, with the associated joint pain and tiredness, completely nipped my grand plan of getting a part-time weekend job while waiting for my (College) program to begin. I had hoped to earn a little extra cash to pay for a semester or two upfront. Instead, I found LFSA. The generosity of LFSA allows me to continue my education without feeling like I need to "do more" to "make up" the money I'm spending on tuition. My scholarship is generously covering a significant portion of my total tuition and relieves a financial burden from my family, one that I rather felt like I put there. My husband encourages me by telling me that my getting Lupus is a blessing in disguise. He says that with a degree in dietetics I may find something someday- not a magic bullet, but a tidbit of advancement-to help all of us. I hope this becomes the case.
Michelle Johnson
2015 LFSA Scholarship recipient
I was diagnosed with Lupus when I was 23, and had just figured out what I wanted to do with my life. I wanted to go into nursing, but between taking care of my terminally ill husband, school, and working that goal was a ways off yet. As the years went on, my health got worse and I kept putting off school. Finally in Sept. of 2015 I had Gastric Sleeve surgery and my health is finally turning around for the better and I started nursing school Jan of 2016 with help from the Lupus Foundation of Southern Arizona. I am finally fulfilling the goal I set for myself 12 years ago, and I cant thank them enough.
Cyndi Easley
2015 LFSA Scholarship recipient
This scholarship has been such an amazing gift. I can't even begin to describe how much it has lessened the burden of going back to school. It's such a relief to know that I can use the money I had set aside for school to be able to save for my emergency fund. Due to the stress of school and the cost of stress on lupus patients, I have decided to resign from my position at work and focus solely on school, my family, and most importantly, my health. This scholarship has given me that opportunity. It has given me the peace of mind to know that my family and I will be just fine financially. The Lupus Foundation of Southern Arizona scholarship program is an amazing opportunity for lupus patients seeking to follow their dreams and further their education. I speak on behalf of myself and my family when I say how appreciative we are.
Veronica Avery
2015 LFSA Scholarship recipient