Peachy Breakfast at Apple Annies, July 27th, 2019
Dear lupus patients:
Come join the Lupus Foundation of Southern Arizona for a complimentary peachy pancake breakfast at Apple Annie's Orchard! The event is scheduled for the morning of July 27th, 7am. This is a great opportunity for lupus patients to gather together at one of southern Arizona's favorite destinations. All-you-can-eat pancakes will be served with a side of locally made sausage, and fruit toppings. During breakfast we'll discuss two new lupus support groups being planned for Sierra Vista and Benson. Afterwards, participants will be able to tour the orchards where fresh, seasonal fruit can be purchased. The peaches are in and now's the time to enjoy them!
Breakfast is served at 7:30am so plan on arriving around 7am if possible.
Please RSVP by email or phone:
520-622-9006
info@lupus-az.org
We hope to see you there!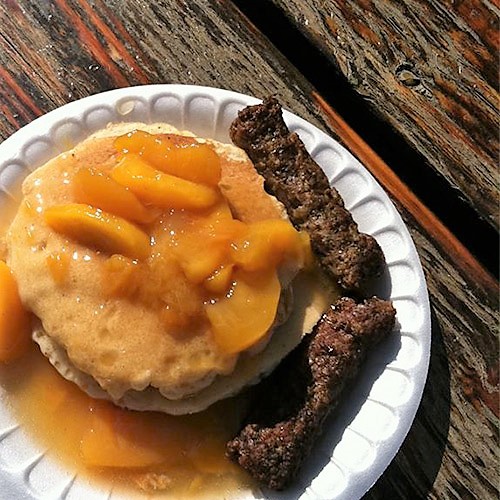 Peachy Breakfast at Apple Annies, July 27th, 2019